Cafe Britania at the Prison
Based at the former Britannia Barracks with spectacular views over Norwich, Café Britannia is a shabby chic café offering freshly cooked British cuisine. Open 7 days a week, the café is staffed by category D low risk prisoners, that have volunteered to learn new skills, improve their lives and make a fresh start. All tips and profits generated from the café go to rehabilitating prisoners and charitable causes.
We accomodate both guide dogs and dog walkers to the cafe. We provide water bowls for dogs outside and blankets to keep you warm. We unfortunately cannot allow dogs into the cafe.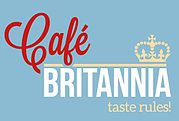 Contact Cafe Britania at the Prison