Maggies Nordic Pop Up
8th September 2018 @ 12:00 am

-

9th September 2018 @ 3:00 pm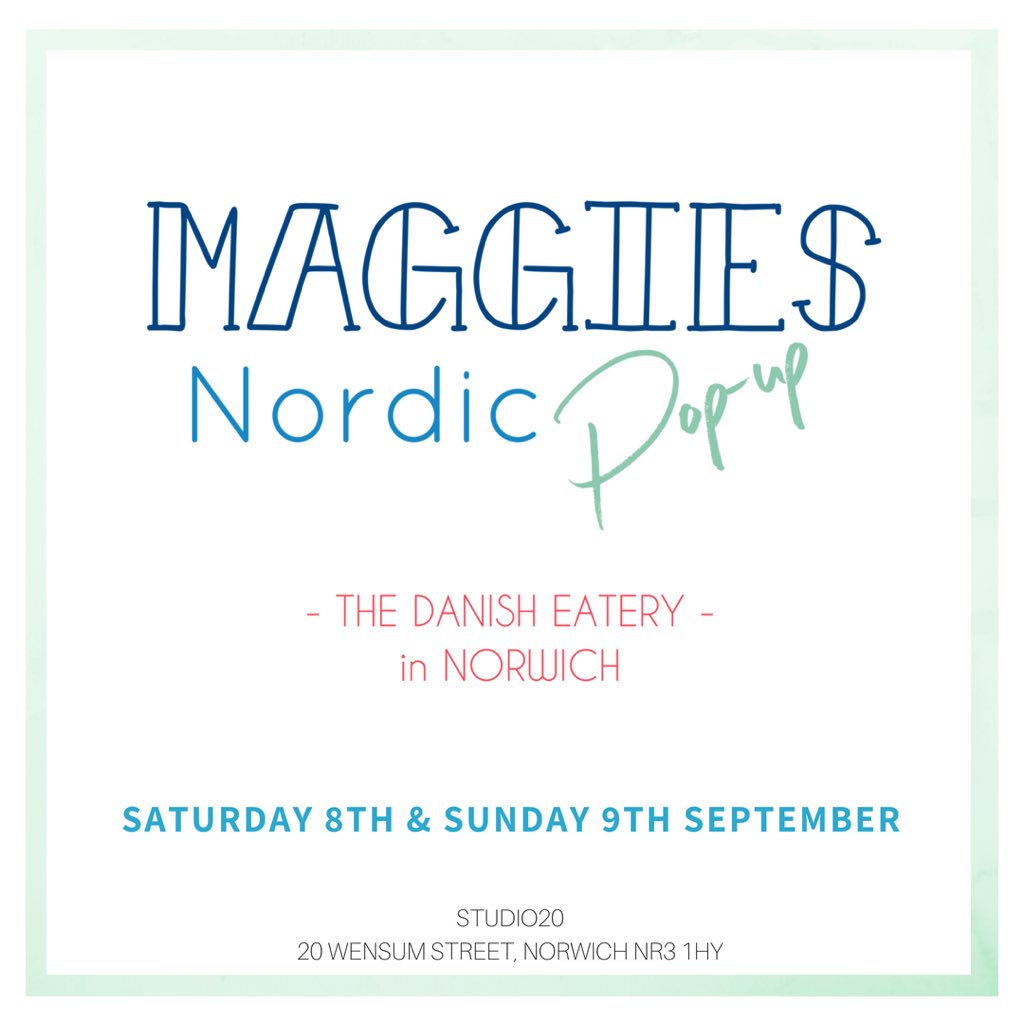 I am a Danish girl who absolutely loves to enjoy life with all it has to offer! I grew up in a small town south of Copenhagen with my mom, dad and two sisters (a younger and an older sister, yes, I'm the lovely middle child!) Summer of 2016 I met a very lovely man in Copenhagen. He was visiting for the weekend, and a month later he introduced me to his life in Norwich. Our love grew stronger and in January I made the final move to come and start a life here.
One thing I really missed (beside my family and friends of course) was some good Danish pastry. I started to experiment with the baking, and making my way into the world of treats. It is very limited how many pastries one can eat so my Norwich man and I, went out to the streets of Norwich in February to hand out free pastries. I found great pleasure in treating you guys with some traditional Danish pastry, and the pure joy I saw in your faces quickly became an addiction! So I decided to make it a business!
Details of the event – – will be added soon.