PAPAYA VERTE AT THE SIR GARNET
5th February 2019 @ 12:00 am

-

7th February 2019 @ 9:00 pm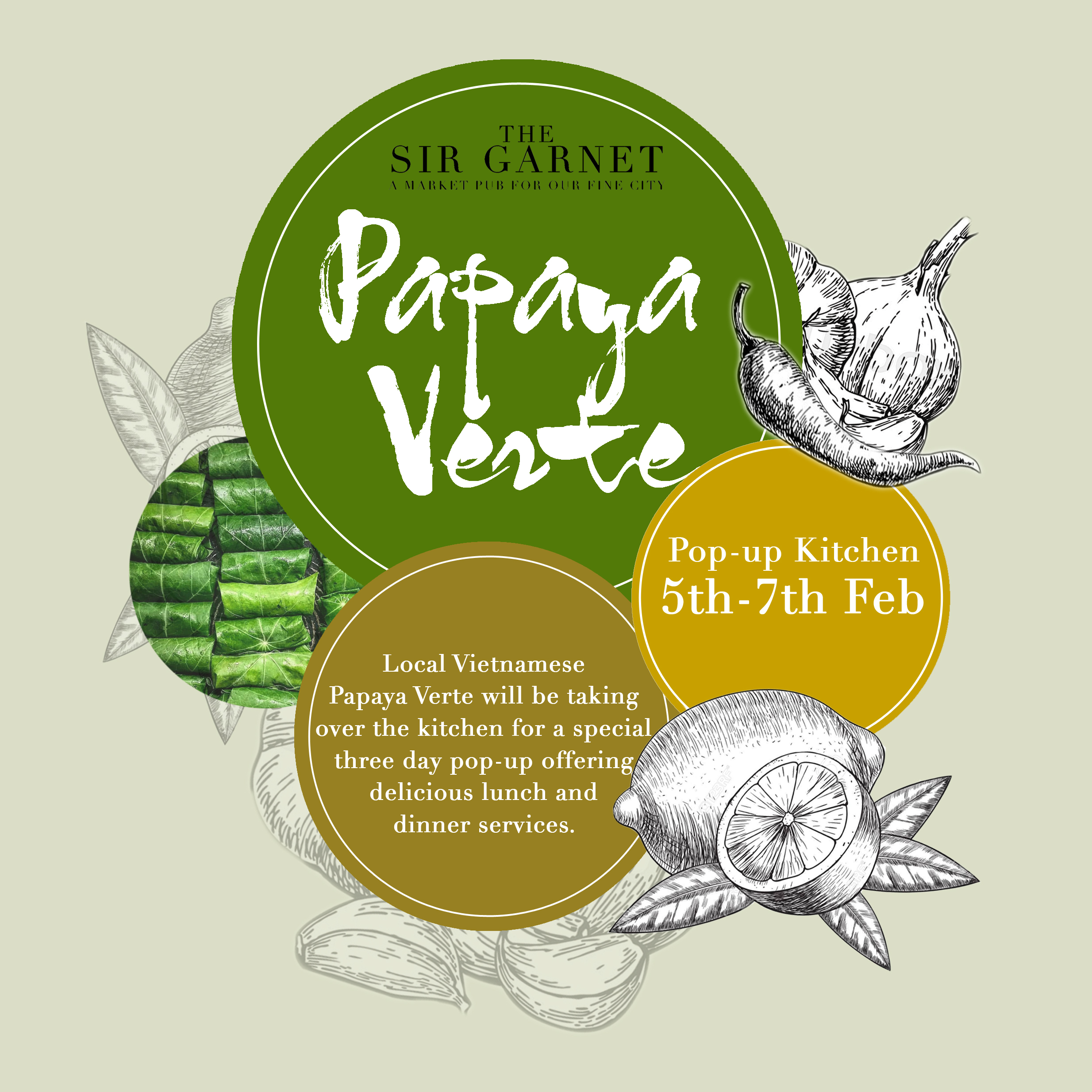 PRESS RELEASE- PAPAYA VERTE AT THE SIR GARNET
The historical Sir Garnet pub in the centre of Norwich continues their series of monthly dining pop-ups with local chefs and neighbouring stalls from Norwich Market. The idea will encourage current customers to engage with the array of food offerings which have sprung up throughout market and continue it's journey towards becoming a contender as on of the top destinations for foodies around the county. 
The idea coincides with their 'The Sir Garnet' newspaper, which features news, local history and fun facts from the Market Place, released every three months.
The next date is 5th February until Thursday 7th 12-3pm/ 6-9pm with Papaya Verte. 
Papaya Verte, a local Vietnamese chef offers homemade authentic Vietnamese cuisine, using many of her favourite recipes which can be found typically on a family table or a quick bite from the street.
The dishes are comforting, vibrant and comprise of the five elements; sweet, sour, salty, bitter and hot which are key to making Vietnamese food so tasty.  The majority of the ingredients come directly from Norwich Market itself.
For more information please contact bookings@thesirgarnet.co.uk 
All information can be found also via the website as well as via Instagram, Twitter and Facebook.