Reviews, Taste Testing & More


– Mystery Diner
If your a food business owner and are looking for a local professional experienced foodie to secretly guest review your place simply contact me to get the ball rolling.
The fee is a complimentary 2 or 3 course meal for 2 or family of 3 including drinks.
My secret visit will include a comprehensive report with photos and constructive feedback on loos, service, staff, food quality, menu and cleanliness. Along with anything else you are looking for – as per my Guest Diner reviews Ive been doing for 5 years.
(((??? Secret Menu Norfolk ??? )))
Free Product Testing
Simply send me a sample of your local Norfolk or Suffolk product for feedback, blogs, product photos, social media & reviews. 
If I love it I'm happy to write an article for Love Norwich Food. It's all about great local produce & supporting each other. 
Join me on Twitter @foodnorwich or Instagram @love_norwich_food – #lovenorwichfood – copy me in for re-tweets and more.
Send to:- Zena Leech-Calton – Lodge Farm, New Road, Bawburgh, Norwich, NR93LZ
(( ??? Secret Menu Norfolk ??? )))
Food Blogger / Free Brand Influencer
Of course if you invite me to a foodie event, promotion or opening I'm happy to mention you on social media, if it's great I would love to write a blog for Love Norwich food. 
I'm even happier to support local and independent. I Will not however promote anything I do not like or believe in.
Join me on Twitter @foodnorwich 
Instagram @love_norwich_food – #lovenorwichfood #gifted 
Love Norwich Food on Facebook
(( ??? Secret Menu Norfolk ??? )))
My Credentials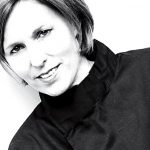 I've been in catering for over 30 years starting at Norwich City College hotel school, I helped my parents run a cafe in my teen years, then worked from chef to manager in London with the last 15 years working as a cookery tutor including Family Learning & Adult Education. Branching out to food blogging, food &; recipe writer, mystery diner reviews, food and drink walking tours, catering for pop up events, event management, demo chef and more with a good seasoning of food history, Asian foods, Nutrition and beyond – – my love of food is everything. Plus on top of all things food I run Lodge Farm Holiday Barns, Lodge Farm kitchen and Love Norwich food with past experience in Hotel management. 
Its all about the FOOD – #lovenorwichfood #lovenorfolkfood (( ??? Secret Menu Norfolk ??? )))