Falafels are a chickpea fritter from the Middle East often served in wraps with hummus or tahini* or served in a tomato sauce like meatballs. Falafel takeaways are hugely popular in Amsterdam, served in pitta bread with salad and sauce. Find them in Norwich - Moorish, Ruth's or Falafel and Friends on the market. (All listed on my directory)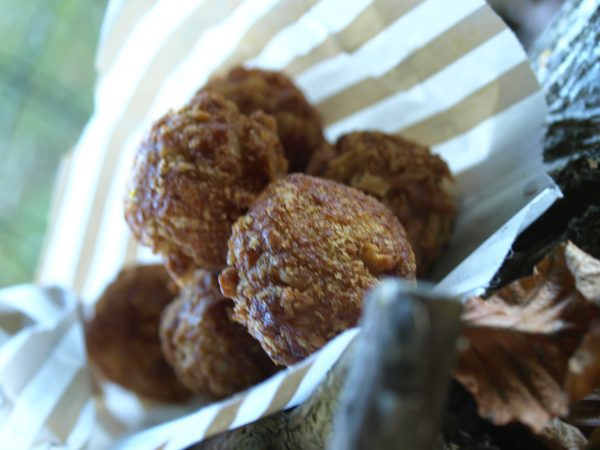 | | |
| --- | --- |
| | |
Process the chickpeas, garlic, onion and herbs to make a pulsed / mashed mix.

Spoon in to a bowl and then mix in the rest of the ingredients to make a smooth soft mix, season well.

With damp hands mould in to 12 - 14 round balls and then slightly squash each one to make a UFO shaped falafel.

Deep-fry in hot oil setting 8 / 180*c until golden brown.

Serve 3 – 4 falafel in a warm pitta bread with salad and hummus.
Variations – Make 4 burger patties with the same mix, pan-fry in a little olive oil until golden on both sides and serve in wholemeal baps with pickles.