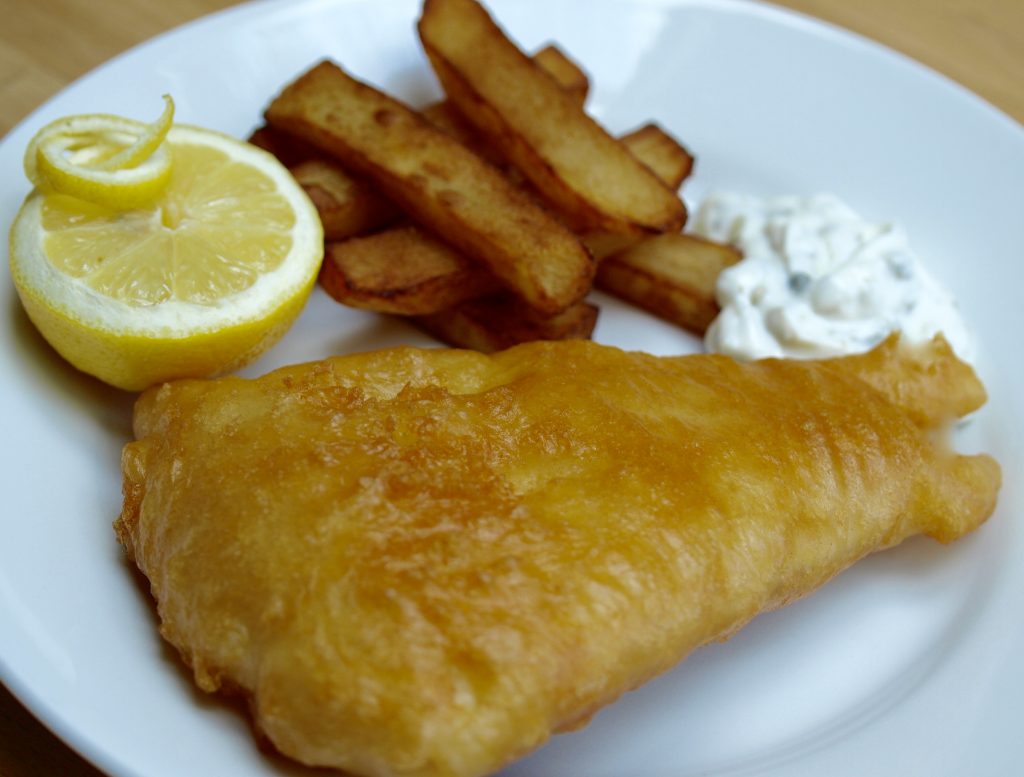 What better way to celebrate than with home-made fish and chips, a perfect treat. I'll be eating mine in newspaper.
My nana used to make the best fish and chips I was round there every Tuesday after college for her special battered haddock with heaps of chips and ketchup – so British it's almost unbelievable to think they are an Italian invention.
I've made this recipe for two but its easily doubled and don't forget the mushy peas.