Ingredient:
water or stock
Smoked haddock, curried rice & soft boiled duck egg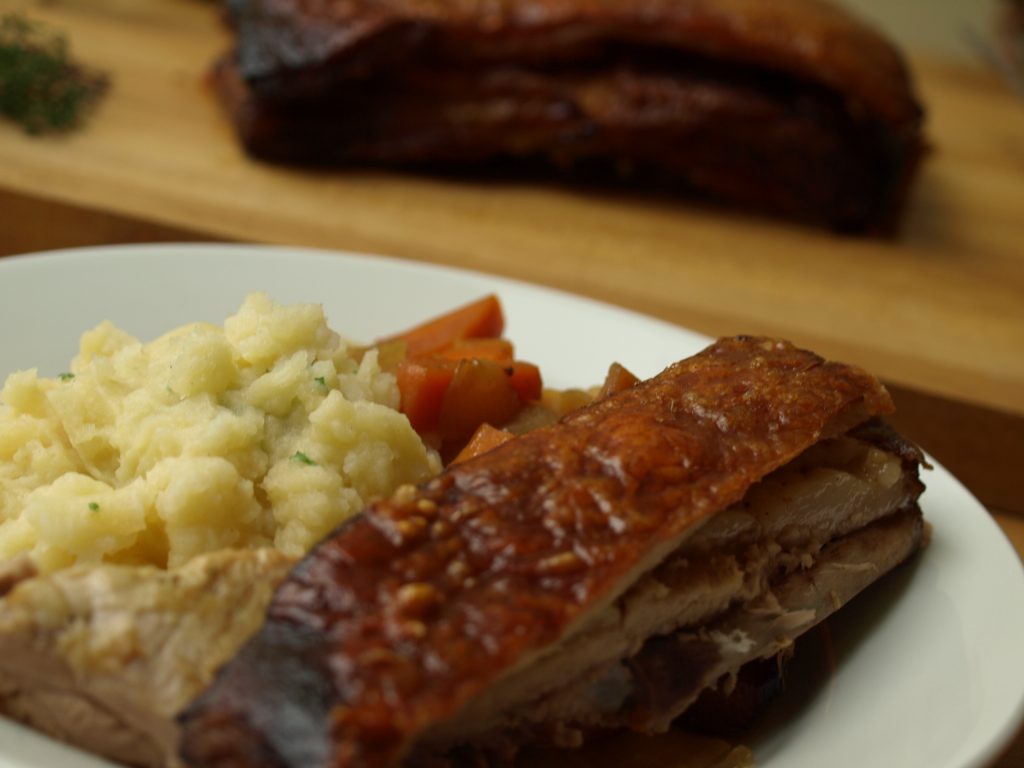 My mum used to make me this dish when we came home from London for the weekend after an exhausting week working as a chef. We would walk in and the whole house would smell divine and boy did we have a treat ahead of us – tender slow cooked belly of pork that fell off the bone, covered with tons of the crispiest crackling, all casseroled on a bed of good old English root vegetables, oozing with flavour and all bathed in sauce from heaven. This dish takes less than 15 minutes to prepare but 6 hours of slow cooking in the oven, giving you time to build up an appetite.
Buy half a whole pork belly on the bone, a Two kilo piece cost me £6.20, making the total dish price £2 per person. Harvey's sell organic, Hazels will get it in for you if not in stock and most local butchers will sell locally reared pork. Ask the butcher to cut the fat of the pork in one piece but keep for making the crackling.