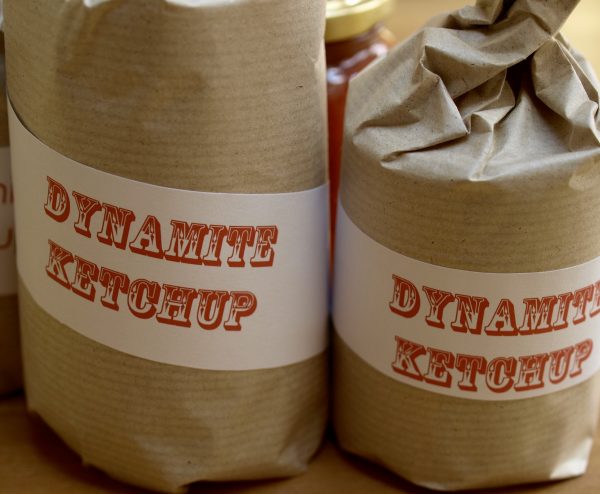 | | |
| --- | --- |
| | |
Add all ingredients (EXCEPT the PUREE) to a big thick bottomed pot, bring to the boil and then simmer for 30-40 minutes until thickened, reduced and darkened in colour.

• Liquidise / blend / whiz up until smooth.

• Stir in the tomato puree.

• Pour in to sterilized jars or bottles

If your going to keep for a long time - fill to the top, gently tap out any air, cover with a wax disk and drizzle on a thin layer of olive oil, seal with a lid and store in a dark cool cupboard.

Once opened keep in the fridge for a week or unopened for several months.
For Dynamit Ketchup - add 1 scotch bonnet or two!!!!