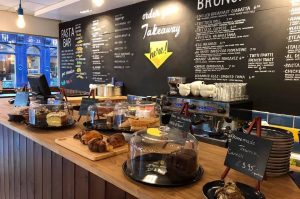 https://aldentenorwich.co.uk
THE AL DENTE STORY My career in the hospitality industry begun whilst I was still studying hospitality in Italy 18 years ago. During this time I worked in a variety of different places from luxury hotels to middle range high street restaurants all over Europe. I knew I wanted to own my own restaurant, using …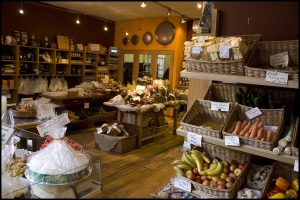 http://www.amarettodeli.co.uk/#_=_
There's no doubt that Amaretto Delicatessen is up there as one of the finest delis in Norwich and Norfolk. So if you're looking for good quality home cooked food, and speciality products from around the world then you should come down to the Deli, opposite St Andrew's hall, just up from the Art School.  You'll …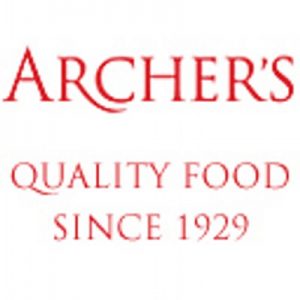 http://www.archersbutchers.com/index.html
Archer's of Norwich was established in 1929 by John Archer who started in Norwich's famous provisions market. John founded the shop on Plumstead Road that still exists to this day. His son, James (Jimmy) Archer, came into the trade as soon as he was allowed to leave  school and in the early 80s bought the business …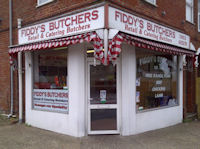 http://fiddysbutchers.co.uk
Family run Fiddy's Butchers was established in 1986 by Graham Fiddy, who, alongside his father, son and long dedicated members of staff provides butchery to the general public, local businesses and catering services. Fiddys provides local produce in store as well as offering free delivery within a 20 mile radius of the shop in Aylsham …
http://www.puremeat.org.uk
All our organic meat comes from Norfolk farms known personally to us, which means we have full traceability with all of our meat and very low food miles. Our Free Range Chickens come from an award winning farm in Essex. We are supporting the local economy trying where possible to source everything in Norfolk. The …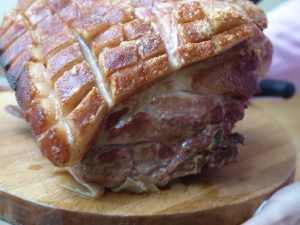 Facebook Review 2016 I love this butchers I travel from the other side of the city to come here, good quality meat & reasonable prices, highly recommended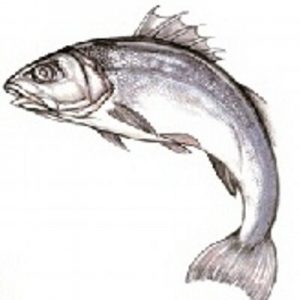 http://www.fishmongersnorwich.co.uk
Est. 1889 4th Generation family run business supplying a wide range of fresh fish, smoked fish, shellfish, game, poultry, deli foods and free range eggs.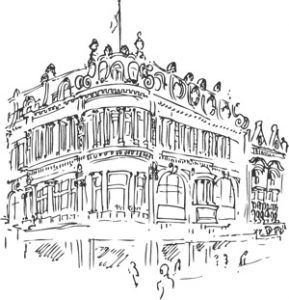 http://www.jarrold.co.uk
A family run department store since 1823, Jarrolds sits proudly in the heart of the city. Jarrolds reflects Norwich perfectly, combining a unique and contemporary shopping experience with a sense of heritage; a mix that helps make us East Anglia's favourite independent store. Cafes and Coffee shops below – including the downstairs Deli and Cook …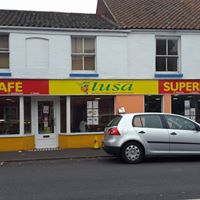 Review from Facebook –  ' What a great little cafe – and the attached supermarket is good too, especially the fresh meat section. ' Awaiting more info – – – Recommended for their fresh 'Natas' – this is the place that moved from Ber Street, opposite John Lewis.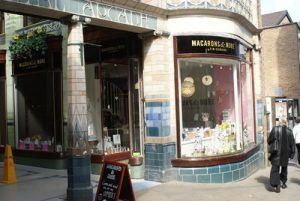 http://www.macaronsandmore.com
Our lovely shop opened in March 2013 in Norwich's Royal Arcade. The beautiful Art Noveau design of the Arcade and the stunning curved glass windows of the shop front fit perfectly with our macarons and cakes. It's the perfect spot.The shop offers a wide range of macarons including our award winning Salt Caramel. The macarons …
Run by Sam – as a day time cafe and takeaway – specialising in smoothies and curry boxes. Along with pastries and cakes. I especially love their samosas. Great prices and happy service. Limited Parking opposite

http://thegreengrocers.co.uk
We're an organic and local food shop in the Golden Triangle area of Norwich, Norfolk.                                            Recommended by the Guardian Food Guide 2006 as one of the best places to buy organic and local food.

http://www.shop-naturally.com
Since 1977, when Herbal and Homeopathic remedies were little known, the Natural Food Store has been offering great health, naturally for the people of Norwich.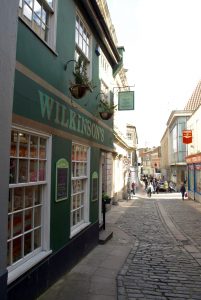 http://www.wilkinsonsofnorwich.com/Default.aspx
Wilkinson's started as a small family firm and have been trading since 1972 from the heart of Norwich, in the East of England. We have since grown to be well regarded quality tea & coffee merchants both here and in the United States. Our emphasis is on providing the best quality products at competitive prices. You'll see, from the following pages, that …