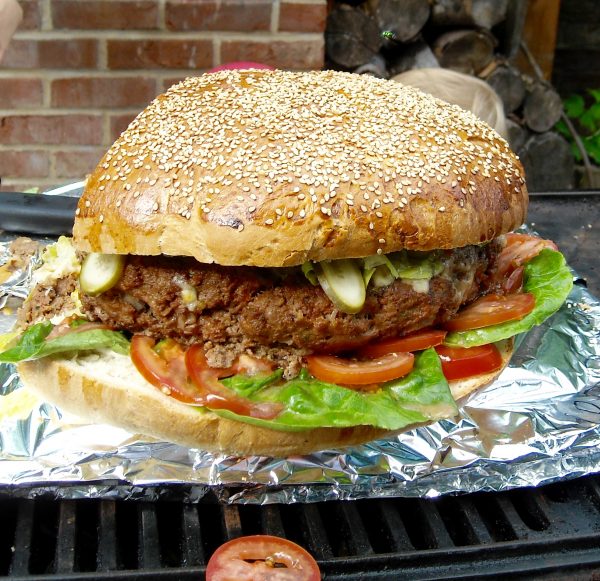 | | |
| --- | --- |
| | |
Add all the ingredients in to a large bowl, preferably with your clean hands squelch the mix together - to form a well mixed meat pattie.

With damp hands mould in to 4 - 6 burgers or use a burger press. (depending on the size you prefer)

Fry, grill or bake for 10 minutes or so until cooked.

Serve in a wholemeal bap with lashings of salad and ketchup.
Tips - Add a pinch of salt on to the top and bottom of each pattie before cooking to add a nice crust to the burger.
I like cooking with ice-cubes, when half panfried - add a few ice-cubes cover with a lid and allow the water to evaporate in to steam, to moist cook the burgers all the way through. This also helps melt the cheese, if you fancy adding a slice.