This will sort the men from the boys. Homemade ketchup is really easy to make, this has the edition of fresh red chillis giving your senses that dynamite effect. There's no need for fresh tomatoes, tinned plum tomatoes give fantastic flavour with out the preparation plus you get the juice. Most chefs will swear by tinned tomatoes over fresh in sauces and hot pots, they offer much more flavour than the average imported greenhouse grown tomato especially this time of the year.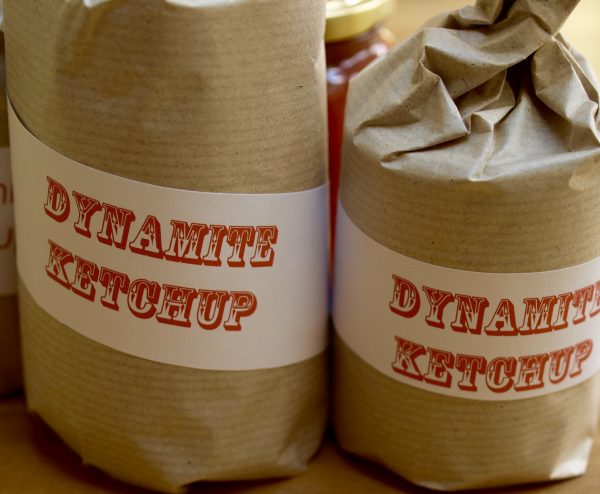 | | |
| --- | --- |
| | |
Place all the ingredients (except the puree and seasoning) in to a large saucepan.

Bring to the boil and then simmer for 20 - 30 minutes.

The sauce will darken, thicken and reduce down by just over a third.

Process the sauce to make a smooth ketchup Whisk in the tomato puree and season to taste.

Pour in to sterilised bottles or jars. Store in a cool place and once open refrigerate. This ketchup will last for about 2 months.
Use instead of your usual ketchup or as a spicy pizza base or as a dip with tortilla chips or spoon over a chicken breast, top with cheese and bake for 20 minutes as a quick tasty dinner dish. You could even use it as a brush on baste for ribs, sausages and chicken legs for your barbeques.
Variations  - To make just tomato ketchup omit the chillis.To make a naturally sweeter version add 2 apples – peeled cored and diced to the pot, the pectin will also help set the ketchup.