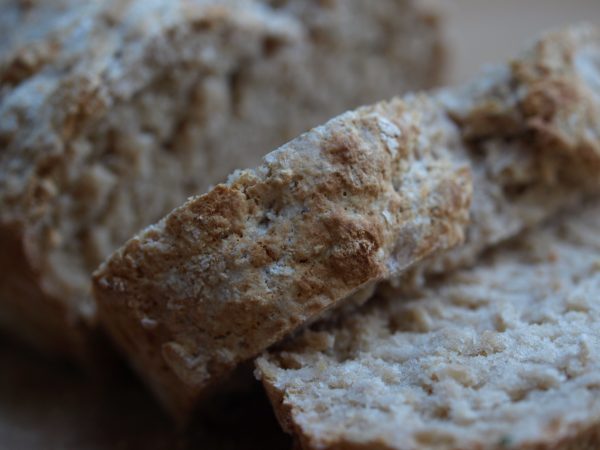 | | |
| --- | --- |
| | |
Sift the flour, salt and sugar in to a large bowl.

Pour in the beer, stirring it in with a wooden spoon as you go.

Make sure the beer is mixed in well, so there is no lumpy flour bits!

Spoon in to a greased tin approx. 18 - 20cm squared or equivalent.

Bake in a pre-heated oven gas 6 / 180*c / 4008F for 30 minutes or until cooked the bread will be golden brown, hollow when you tap the bottom and firm to the touch.
Perfect served with local cheeses and spiced pickled onions as part of an East Anglian ploughman's.
Use local beer - I often use Humpty Dumpty, although its good to use up odd bottles of anything even cider.