Golden Star
Located just minutes from the heart of the city centre, we're one of Norwich's most loved pubs.
With the perfect mixture of traditional features and a bright outlook on life, we think we're onto a winner. We also pride ourselves on our brilliant selection of guest ales and wines and our constantly evolving menus prepared completely from fresh by The Colegate Bistro.
Here at the Golden Star we're all about warm welcomes, great drinks and delicious food. Most importantly we're all about you.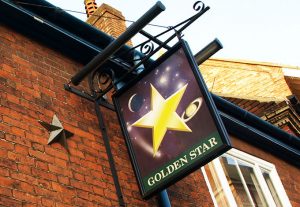 Contact Golden Star