Rembrandt Restaurant
Out of Town (Easton) - sit in fish and chip restaurant or take-away.
The culture of "fish and chips" encompasses the values of tradition and family; it is quintessentially British. Skip and Lucy's personal approach and delicious food have allowed them to run The Rembrandt as a successful venture for the past 14 years.
They offer a bar and restaurant with a cosy and relaxed atmosphere for everyone to enjoy a lovely hearty meal or simply just a drink. The charming local business aims to combine the nation's favourite meal with the needs of the contemporary customer, offering high quality and friendly service with the option of a take-away.
Tuesday - Saturday 11.30am - 1.30pm
Evenings 4.30pm - 10.00pm
Last Orders in the Restaurant : 9.30pm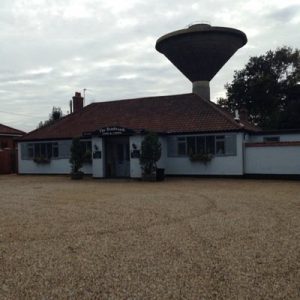 Contact Rembrandt Restaurant