Welcome to the new website – Love Norwich Food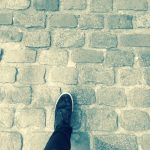 I've been a busy foodie interviewing, visiting and tasting my way around Norwich so I can bring you a really yummy walking tour. Full details are on the home page plus you can contact me for more information. I'm really excited the shopping bags are on their way, The Grovenor (only No 1 on trip advisor) are on board & will be offering us a small taster cone of fish and chips. The fish is locally sourced and the potatoes are from Norfolk. Macarons and More are in the game offering any taster macaron – I'll be trying them all!!! The Wine Cellar will be dishing us up a sit down Norfolk Bite, plus they'll be a Suffolk dish of Cockles for the walking group to try, we'll be visiting foodie stalls and shops along the way like the infamous Mustard shop – – more to finalise and announce.
It's going to be very yummy. Plus you get to go on an informative walk all around the magnificent city of Norwich – whats the food History of Norwich – you'll find out if you come on the tour.
You can pre book NOW for organised groups of 6 or more – – – bookings taken from July 2016 – – contact me "Zena" cookery tutor, food writer and now foodie walker!! (I need to work on that title)