Oyster Catcher Catering
We are a husband and wife team, Jackson is the head chef and master of all things food and Fiona is in charge of front of house, bread baking and the day to day running of things.
Our aim is to serve elegant, bespoke and delicious meals, using locally sourced produce, which Norfolk has an abundance of! Jackson has spent his career working in outside catering starting in London.  His extensive  experience in outside catering means that our jobs always go smoothly and with minimal stress.
DINNER PARTIES AND CANAPÉS
Have an elegant and beautifully prepared meal with your family and friends without having to leave the comfort of your home, worrying about designated drivers or babysitters.
We provide a bespoke service and cater for all dietary preferences and requirements. Get in touch and we can create your ideal menu together.
BARBECUES
Barbecues unlike you've ever had before.
All barbecues are cooked over charcoal for that proper barbecue flavour.
TASTING MENUS
Wow your guests and settle in for an eating experience to remember.
We will come to your home and serve you a beautifully balanced 6-8 course tasting menu, celebrating the best of Norfolk produce.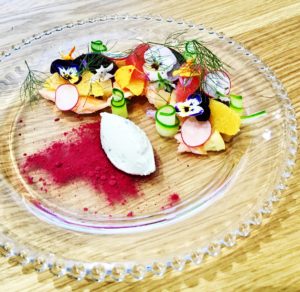 Contact Oyster Catcher Catering