The Earlham Arms & Restaurant
At the Earlham Arms we are extremely passionate about the food and drink we serve to you. We have a variety of menus using the finest local produce to cater for all tastes. As well a full gastro menu, that our chef designs fortnightly, we offer lunch additions and serve savoury and sweet tapas for those seeking a lighter bite while enjoying our extensive range of drinks. Vegetarian and vegan options are always offered. We also serve gluten free beer.
As well as formal seating we have a bar area, a sofa to relax on and a large garden. Our blue room can be reserved for private functions for up to 40 people and wheelchair accessible. Our tap room is temperature controlled and holds up to 14 ales with a mix of gravity ale and hand pump. All our beers are lovingly cared for and start at just £2.60 a pint.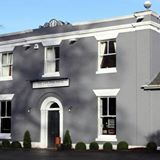 Contact The Earlham Arms & Restaurant