Seedhouse Cafe
Seedhouse Cafe is a cafe and deli in the heart of the Golden Triangle. We are situated at 81 Park Lane which has a rich history. We sell a selection of delicious locally sourced foods and products in our deli and of course serve delicious breakfasts and Lunches too.
Our shop was previously a fish smoke house, hence the interesting architecture of our building. The shop then changed hands and was well known for being a traditional cobbler and fixing people's shoes in the local community. 
The shop  was then renovated into Arts Desire which still has a small section in Seedhouse today.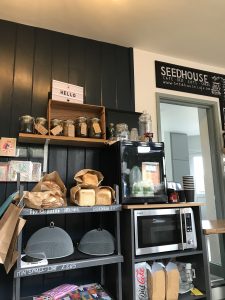 Contact Seedhouse Cafe